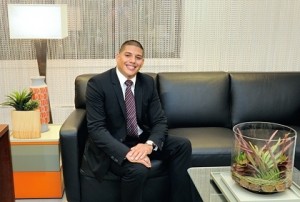 David Fernandez
Licensed RE Salesperson
"Few people live real estate from the ground up like David Fernandez. A licensed contractor, project manager, sales agent, mortgage specialist, and cafe owner, David has accomplished more in the past 10 years than most industry vets accomplish in a lifetime.
Born, raised, and never moved from New York, David currently resides in Brooklyn, where he specializes in brownstones, townhouses, and luxury buildings with more quality of life per square foot than you'll find anywhere — typically acting as exclusive sales agent, where his expertise is second to none.
"My clients count on my passion and discipline as much as my industry knowledge and connections," explains David. "It's all about the difference I'm able to make in people's lives."
When he's not dealing on behalf of his clients, David enjoys basketball, music, and dance. He is fluent in English and Spanish, and attended New York Military Academy, Pace University, and continuing ed at NYU.
"Stop Dreaming, Start Living"