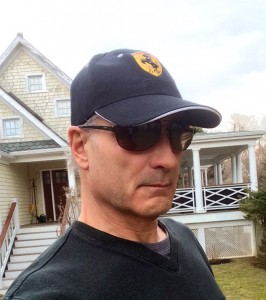 David S. Josephson
CEO of GetMeOnTop Manhattan
?Google SEO Company Manhattan?
A serial entrepreneur David launched over a dozen companies, successfully marketing some, a pioneer in the ?E-Zine? format, creating the 1st Mac centric Online E-Zine, The Online Macinstuff Times. This site was the 1st E-Zine that Apple computer advertised on! Even today, Googling shows 22,000+ results
Our staff of 13 experts excel in the field of SEO, SEM Online Marketing, Social Media Marketing, Web Development & Design.
Involved as a presenter at Seminars, Webinars & as Guest Speaker for groups ranging from IT, Real Estate, Dental & many more. Topics range, Online Visibility, Social Media Marketing, SEO, Online Marketing, Google Algorithm, Pay Per Click & more.
GetMeOnTop specializes in Online Visibility, Web Marketing, Search Engineering, PPC Consulting & Administration, Search Engine Ranking, Reputation Management. The practice ranks at the top on Google in thousands of areas including SEO, Search Engine Optimization, Expert Content Creation, Copywriting, Social Networking and Web Design and Development.
Our clients generally ask, "Who can get me on top of Google" or "Who can get me on top of Search," searching Google shows our firm is #1 On Google Search out of BILLIONS of results.
Corporate office located on Wall Street in Manhattan (the World's Financial Center).
GetMeOnTop has propelled over 380 Company's Websites to the top of the major search engines.
"We don't just tell you want we can do. We show you what we have already done"!
On Google, GetMeOnTop, on Page 1 multiple times for ?NY #1 Company on Google? With 3+ Billion results.
GetMeOnTop has 75, 5 Star Ratings on Yahoo Local
Thousands of results for our Press release service, "GetMeOnTop press release".
Some of our Online Reviews
---



Ranked #1 Content Writer on Thumbtack
Twitterholic Ranking: Ranked #12,288 in the World
TweetLevel Score 77.6 Ranked as 11,430 out of all Twitter Users
PROscore74