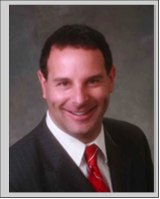 Laurence B. Turell
LUTCF
Laurence B. Turell joined N F N with over 20 years of experience in the financial services industry. Prior to joining N F N, Larry was employed by New England Wealth Strategies, where he was one of the firm?s top financial representatives.
Larry enjoys a successful career based on building relationships and providing valuable personal services to his clients. Larry?s company, Customized Consulting Services specializes in health insurance that is custom designed for his clients. Larry has the knowledge and experience to work with individuals, professionals and business owners on a wide array of financial services including:
Larry received his Bachelor of Arts and Science degree from the University of Colorado. He has earned the Life Underwriter Training Council Fellow designation.
Larry and his wife, Anne, reside in Oyster Bay Cove, NY with their three children, Nathaniel, Jeremy and Brooke.
---
Laurence B. Turell,LUTCF
Customized Consulting Services & NFN
990 Stewart Avenue
Suite 200
Garden City, NY 11530
T: 516.240.1915
F: 516.745.6990
lturell@natfin.net